Home, Deck, and Fence Washing in Frederick, MD
This customer gave us a call for some exterior cleaning around his Frederick, MD property. We cleaned his home, back deck and a bunch of fence. Turned out great! He was very happy.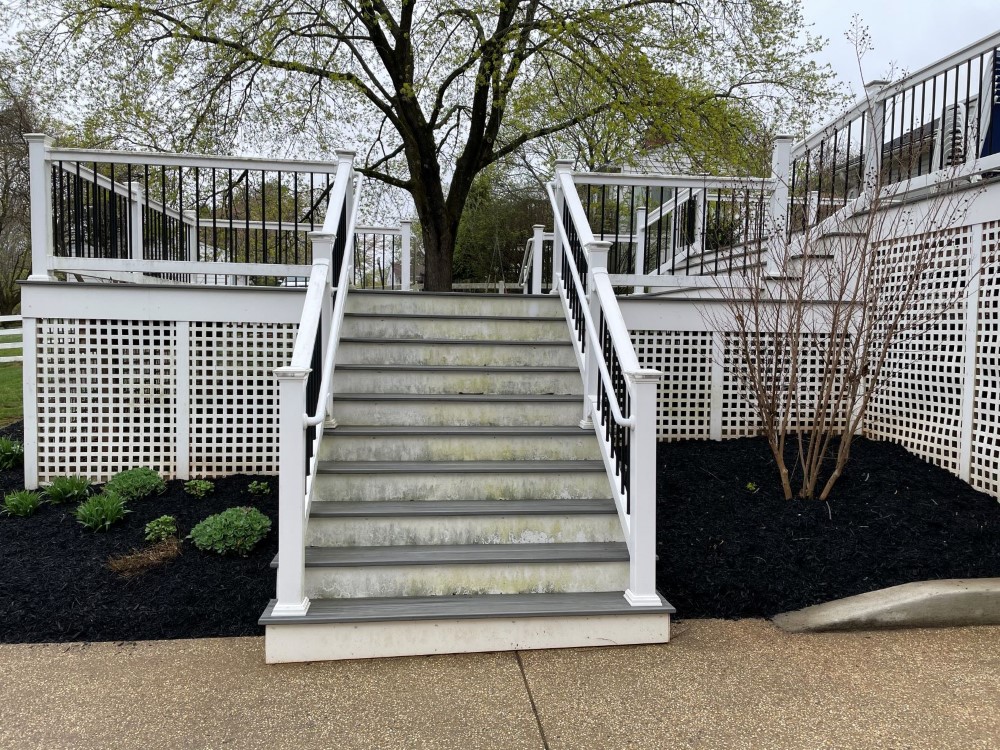 Home, Deck, and Fence Washing in Frederick, MD - Gallery
Client Review:
I had a large pressure washing job that we needed complete ASAP. This job included washing our house, large deck, patio and 4 rail vinyl fencing about 300'. I contacted ECO Bright Exteriors and received a visit and quote the very next day after my work hours which was a plus. On the day of my project Todd and his help arrived and began the project starting with the house. The next day I walked around every area and couldn't have been more impressed not only with the quantity of work completed in a day but the quality also. If you're looking for someone to do this type of project I highly recommend the ECO Bright Exteriors team. They're very professional, pricing is very reasonable and most importantly is the quality of the project when completed. Awesome Job to Todd and his Team.
- Joe D.
Latest Articles & Tips
Importance of Driveway Cleaning

To keep your Frederick area home looking its best, take care to keep its driveway clean and beautiful. Unfortunately, it can seem like an uphill battle to maintain a clean driveway, as it will remain […]

Reasons to Get Roof Cleaning

Of all the components that make up your Frederick home, the roof is one of the most important thanks to the protection, beauty, and support it provides. Unfortunately, your roof is bound to suffer so […]