Remove Oil and Other Stains from Your Frederick Driveway with Sidewalk Cleaning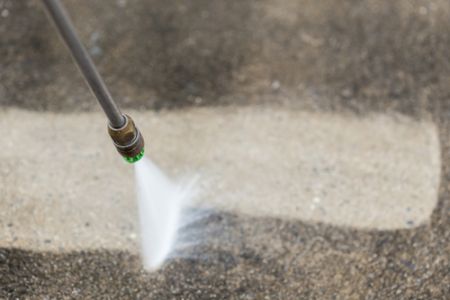 Your sidewalk is an important component that makes up your Frederick home, and to maintain it, you need to invest in routine sidewalk cleaning work. This work will knock away years' worth of nasty buildups from your sidewalk, allowing it to look its best and allowing you to enjoy a number of great benefits such as the following:
Improved curb appeal
Higher resale value
Greater slip-resistance
Extended sidewalk service life
For quality sidewalk cleaning, look to the dependable pros at Eco Bright Exteriors. Our team of power washing professionals will thoroughly remove unsightly buildups from your sidewalk in no time at all, helping you to enjoy the above-mentioned benefits to the fullest.
Clean Sidewalk Is Slip-Resistant
We can go into detail about the financial benefits that routine sidewalk cleaning work can offer, but at the end of the day, it's the safety benefits that matter most. By keeping your sidewalk cleaned, you can ensure it remains slip-resistant, and this quality will help to keep you safe from damages - both physical and legal - making our sidewalk cleaning work a vital investment.
Look to Us for All of Your Power Washing Needs
Whether you need sidewalk cleaning or a gentler soft washing, you can count on us to get the work done right in a timely manner. Check out our gallery to see examples of the stunning results we provide for all of the exterior cleaning projects we handle.
Latest Articles & Tips
Importance of Driveway Cleaning

To keep your Frederick area home looking its best, take care to keep its driveway clean and beautiful. Unfortunately, it can seem like an uphill battle to maintain a clean driveway, as it will remain […]

Reasons to Get Roof Cleaning

Of all the components that make up your Frederick home, the roof is one of the most important thanks to the protection, beauty, and support it provides. Unfortunately, your roof is bound to suffer so […]