Keep Your Driveway in Shape with Driveway Cleaning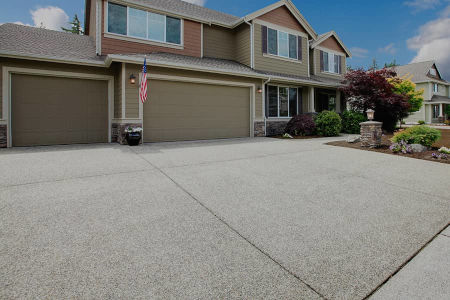 Driveway cleaning will go a long way toward keeping your Frederick home looking its very best at all times. Your driveway is a large installation that makes a strong and immediate impression, after all. So, it's important that you keep it looking great, so it makes the best possible impression.
To do that, call Eco Bright Exteriors for routine driveway cleaning, a service that will quickly and effectively get your driveway looking as good as new in no time. Call our top-rated power washing company today to get a free quote for your next driveway cleaning.
Important Reasons to Invest in Routine Driveway Cleaning
To get the most out of your driveway cleaning, be sure to have that work handled on an annual basis. After all, there are some great benefits to be enjoyed by having the work handled once a year - benefits that include the following:
You'll extend the service life of your driveway
Your driveway will always look beautiful and new
You'll add extra slip-resistance to your driveway
Your home's curb appeal will get a healthy boost
Enjoy Quality Work from Our Frederick Area Company
Whether you need a driveway cleaning, sidewalk cleaning, or any other exterior cleaning handled, you can count on our Frederick area team to get the work done quickly and professionally. Check out our gallery to see examples of the stunning quality of work we provide every time.
Latest Articles & Tips
Importance of Driveway Cleaning

To keep your Frederick area home looking its best, take care to keep its driveway clean and beautiful. Unfortunately, it can seem like an uphill battle to maintain a clean driveway, as it will remain […]

Reasons to Get Roof Cleaning

Of all the components that make up your Frederick home, the roof is one of the most important thanks to the protection, beauty, and support it provides. Unfortunately, your roof is bound to suffer so […]