Roof Cleaning for Your Frederick Home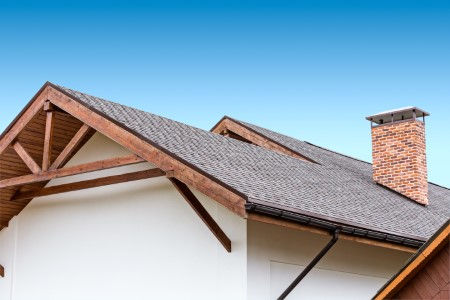 Over time, you may find your Frederick home in need of a professional roof cleaning. After all, your roof will remain exposed to the elements at all times of the day and night, and this exposure can cause your roof to take on an unsightly appearance. When its appearance suffers in this way, your home could suffer from a number of issues, which include the following:
Your home's curb appeal could suffer
Your roof's service life could decrease significantly
Issues such as roof leaks and increased energy costs could develop
Fortunately, you can undo those problems by getting a professional roof cleaning from the experienced professionals at Eco Bright Exteriors. We'll provide quality work that will get your roof looking every bit as good as new in no time. We can even provide the same quality of work for your entire home with a house washing.
Stay on Top of Your Roof's Cleaning Needs
To keep your roof in tip-top condition, you need to be regular about getting it cleaned. With routine roof cleaning work, you can ensure your roof always looks great and remains in the best possible condition, ensuring you'll avoid costly repair work. So, make it a point to stay on top of your roof's cleaning needs.
Why You Need Soft Washing For Your Roof
Of course, your roof would only suffer if it were subjected to power washing. To get your roof cleaned without causing any harm, you need to get a soft wash cleaning. This work will get your roof thoroughly cleaned while offering a number of compelling benefits, such as the following:
The process is low-pressure and won't cause any damage to your roof
Your roof will get a deep, thorough cleaning that will have it looking like new
Soft washing will carefully but thoroughly remove algae and mildew from your roof
Call Our Frederick Company to Enjoy Quality Work
When you decide that it's about time you got a professional roof cleaning, you need to look to none other than our power washing pros. We'll provide quick yet thorough work that will get your roof looking its very best once more while allowing you to enjoy all the benefits this work can offer.
Latest Articles & Tips
Importance of Driveway Cleaning

To keep your Frederick area home looking its best, take care to keep its driveway clean and beautiful. Unfortunately, it can seem like an uphill battle to maintain a clean driveway, as it will remain […]

Reasons to Get Roof Cleaning

Of all the components that make up your Frederick home, the roof is one of the most important thanks to the protection, beauty, and support it provides. Unfortunately, your roof is bound to suffer so […]