Important Reasons to Get Routine Roof Cleaning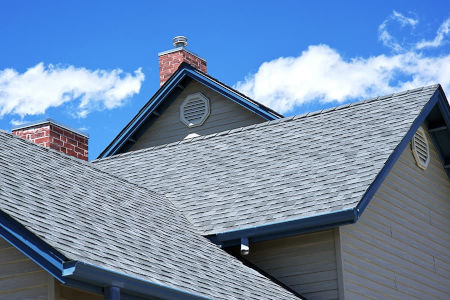 Of all the components that make up your Frederick home, the roof is one of the most important thanks to the protection, beauty, and support it provides. Unfortunately, your roof is bound to suffer some pretty significant wear and tear through the years as it remains exposed to a number of issues. Just a few of these unavoidable issues include the following:
Rain
UV rays
General age
Weather damage
Though you can't prevent those issues from affecting your roof, you can take steps to undo the wear they'll cause. A great, low-cost way to do that is to get routine roof cleaning work. A roof cleaning can undo much of the wear that the elements and other issues can cause, allowing your roof to look beautiful once more. What's more, this work offers a number of compelling reasons to invest in it - reasons such as:
Longer Service Life for Your Roof
The bad news is that, like all things, your roof is going to have to go at some point after it's lived out its use. The good news is you can put off the inevitable need to replace your roof, and you can do so by a significant margin. A great way to increase your roof's service life is to get regular roof cleaning work done, as this work can help to keep your roof in the best possible condition.
Removal of Harmful Growths
A cleaning can maintain your roof's well-being by removing many harmful growths. At the same time, this work can help to maintain your well-being since many of those growths can negatively affect your overall health. Just a few of the harmful growths that a roof cleaning can remove include the following:
Reduced Need for Costly Roof Repairs
Being exposed to the elements at all times of the day and night, your roof is bound to suffer some pretty significant wear that can require costly repairs to undo. While you can't stop that wear from happening, you can get much of it undone in a manner that's much quicker and more affordable than a repair. That method, of course, is routine roof cleaning work.
Call Our Frederick Team for All Your Roof Cleaning Needs
To enjoy all that a roof cleaning can offer, you need to get that work handled by an experienced power washing company. In the Frederick area, that company should be none other than Eco Bright Exteriors. We offer quality soft wash roof cleaning work that will get your roof looking its best while allowing you to enjoy the above-mentioned benefits to the fullest.
Latest Articles & Tips
Importance of Driveway Cleaning

To keep your Frederick area home looking its best, take care to keep its driveway clean and beautiful. Unfortunately, it can seem like an uphill battle to maintain a clean driveway, as it will remain […]

Reasons to Get Roof Cleaning

Of all the components that make up your Frederick home, the roof is one of the most important thanks to the protection, beauty, and support it provides. Unfortunately, your roof is bound to suffer so […]