Why It's Important to Invest in Regular Driveway Cleaning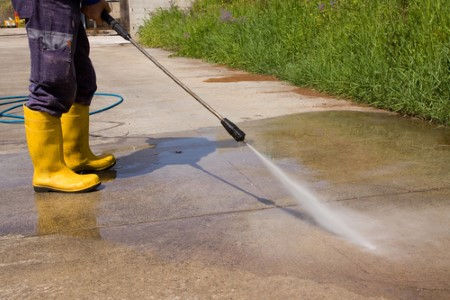 To keep your Frederick area home looking its best, take care to keep its driveway clean and beautiful. Unfortunately, it can seem like an uphill battle to maintain a clean driveway, as it will remain exposed to blemishes such as...
Oil spills
Paint
Algae
Tire marks
Rust
Hard water stains
And more
To get your driveway back in shape after remaining exposed to these factors, invest in professional driveway cleaning from the power washing pros at Eco Bright Exteriors. You'll want to get this work done regularly. Otherwise, you could find your property suffering from the many problems that a dirty driveway can cause:
It Can Reduce Curb Appeal
Curb appeal is an important quality for any home to maintain, but unfortunately, your home's curb appeal is going to suffer greatly if its driveway is dirty. To regain this important quality, have your driveway cleaned on a routine basis.
It Can Decrease Property Value
At some point, you may want to put your home back on the market, and that means you'll want to maintain your property value through the years. Since a dirty driveway can reduce its value, routine driveway cleaning will prove to be a solid investment.
A Dirty Driveway Can Be a Safety Hazard
Oil slicks that develop on your driveway can pose a slip hazard to anyone who walks on your driveway. What's more, algae that can develop can have a harmful impact on your health. To keep yourself and your loved ones safe from these problems, have them blasted away with a professional driveway cleaning.
Latest Articles & Tips
Importance of Driveway Cleaning

To keep your Frederick area home looking its best, take care to keep its driveway clean and beautiful. Unfortunately, it can seem like an uphill battle to maintain a clean driveway, as it will remain […]

Reasons to Get Roof Cleaning

Of all the components that make up your Frederick home, the roof is one of the most important thanks to the protection, beauty, and support it provides. Unfortunately, your roof is bound to suffer so […]