Enjoy the Great Benefits of a House Washing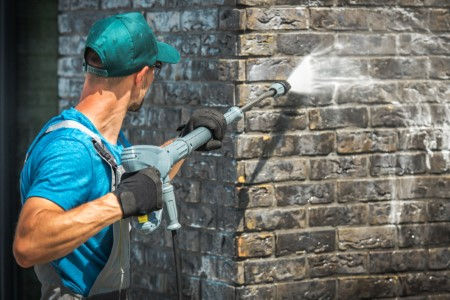 Your home in the Frederick area is one of the most important investments you'll make, and it deserves the best care you can get for it. When it comes to maintaining its exterior half, some of the best care around is a professional house washing. This quick, low-cost investment will get your home looking beautiful and brand new in the span of an afternoon.
Of course, improved aesthetics aren't the only benefit you'll enjoy by investing in a professional house washing. In fact, you'll enjoy a number of great practical benefits by getting this work handled on a routine basis. You can learn all about the great things a house washing has to offer right here in this article. Just a few of those things include the following:
Improved Curb Appeal
Curb appeal is a vital quality for any home - especially one that may be put back on the market at some point down the road. Of course, your curb appeal is bound to plummet if its exterior becomes defined by discoloration and mold growth. If your Frederick home is in this kind of condition, a house washing will prove to be just the thing to get that curb appeal back in no time at all.
Higher Resale Value
As we said, you may consider putting your house on the market someday, and curb appeal is necessary for ensuring you'll get it sold as quickly as possible. Of course, you should strive to get your home sold for the highest possible price as well. To do that, you need to keep it looking its best, and you can do so by investing in house washing work on a regular basis.
Better Safety
Of course, you're not likely to sell your home anytime soon. Maybe you don't intend to sell it at all. Maybe your one and only concern is to ensure your home is a safe place for you and your loved ones to live. To ensure the safest possible home, you need to get your house washed on a regular basis. Regular house washing work can keep your home safe by providing the following:
Removal of harmful molds and algae
Prevention of water damage
Better structural soundness
Enjoy Quality Work from Our Frederick Team
When you decide you're ready to enjoy the great benefits that a professional house washing has to offer, you need to look to none other than Eco Bright Exteriors. Our power washing professionals provide quick work and quality results that will get your Frederick home looking its very best while allowing you to enjoy these great benefits to the fullest.
Latest Articles & Tips
Importance of Driveway Cleaning

To keep your Frederick area home looking its best, take care to keep its driveway clean and beautiful. Unfortunately, it can seem like an uphill battle to maintain a clean driveway, as it will remain […]

Reasons to Get Roof Cleaning

Of all the components that make up your Frederick home, the roof is one of the most important thanks to the protection, beauty, and support it provides. Unfortunately, your roof is bound to suffer so […]