Westminster's Top Choice For Power Washing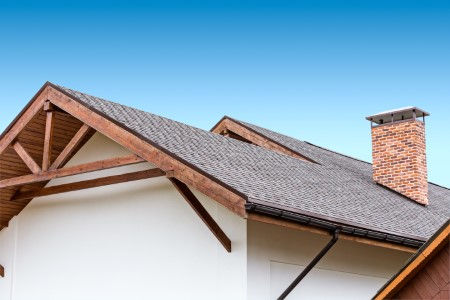 If you're one of the many Westminster property owners out there in need of professional pressure washing services, you've come to the right place. Here at Eco Bright Exteriors, we are the reliable power washing pros serving this area, and our team of skilled professionals would be happy to provide you with the comprehensive services you need to keep your home looking its best and protected from harm year after year.
We understand that your home is one of the most significant investments you'll ever make, and we want to give you access to the comprehensive power washing services you need to address all of your exterior cleaning needs. No matter what kind of exterior cleaning you need, our team of skilled professionals can get rid of years worth of dirt and grime in just a few hours' time, leaving your home looking the best it's ever looked. Here are just a few of the superior services we offer to Westminster:
House washing
Roof cleaning
Driveway cleaning
Pressure Washing
Stains, discoloration, and other blemishes on your home's exteriors can make them look unkempt and dull. Call on Eco Bright Exteriors when you want elite power washing services that will give you a stain-free home in Westminster. Our trained team will perform services that lift tough stains from your concrete and other hardscape surfaces. Whether your driveway is stained by motor oil and grease or your sidewalks are covered in dirt and mud spots, our professional power washers can restore these areas to their former beauty. Don't let anything subtract from the beauty of your home's aesthetic; invest in power washing with us instead and give yourself the opportunity to love the way your home looks again.
Roof Cleaning
When it comes to keeping up the look and feel of your Westminster home, a clean roof is essential. Making sure your roof gets regular cleaning yearly will keep it in excellent shape for decades. But it's possible you've heard some roof cleaning horror stories about services gone wrong or you're scared to do it yourself. If you're trying to power wash your roof, it's very easy to overestimate the amount of pressure needed, which causes damages like:
Damaged or stripped shingles
Open holes
Soaked interiors
Roof cleaning is a tough task to take on as a do-it-yourself project, and even if you're confident, you still shouldn't do it on your own. If you need proper roof cleaning services in Westminster, Eco Bright Exteriors is here to help! Our pros want to tackle the dirt and debris that builds up on your rooftop and keep it looking bright and clean. By working with an expert like us, you'll be partnering with a company that believes in treating your roof with a high level of care and attention to detail.
Reviews & Testimonials on Eco Bright Exteriors in Westminster, MD
There are currently no reviews or testimonials for Westminster, MD. Check back soon!
Latest Articles & Tips
Importance of Driveway Cleaning

To keep your Frederick area home looking its best, take care to keep its driveway clean and beautiful. Unfortunately, it can seem like an uphill battle to maintain a clean driveway, as it will remain […]

Reasons to Get Roof Cleaning

Of all the components that make up your Frederick home, the roof is one of the most important thanks to the protection, beauty, and support it provides. Unfortunately, your roof is bound to suffer so […]