Smithsburg's Source For Quality Pressure Washing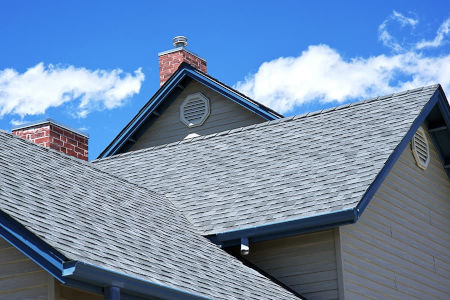 If you're looking for a local pressure washing company in Smithsburg that will offer excellent deep cleaning results, then Eco Bright Exteriors is the company for you. Our team puts in every effort to handle the exterior cleaning needs of our customers, and we guarantee we'll exceed your expectations of us. There's no need to be concerned about keeping the exterior of your home beautiful and dirt-free when you hire us! It is our goal to perform expert pressure washing services at prices our customers can afford.
We understand that your home is one of your most significant investments, so we take care when ridding it of harsh pollutants like mildew and mold. Our community has come to trust us because our completed pressure washing projects in Smithsburg are always top of the line. Our customers are continuously happy with the fresh, clean look of their home's exteriors. The pressure washing experts on our crew have been trained to remove all kinds of dirt and grime from exterior surfaces like patios, walkways, concrete, and of course, your roof. No job is too small or large for our team! Give us a call today to go over all of our pressure washing cleaning options available to you in Smithsburg.
Superb Roof Cleaning For Smithsburg Homes
Your home's roof is one of the most critical areas that are too often forgotten about. Because your roof is out of sight, it can be hard to remember that routine maintenance is necessary for this part of your home. By hiring a professional pressure washing company to perform a roof cleaning service, you're ensuring that your roof is both cleaned and maintained no matter the season. Our experts utilize soft washing throughout the cleaning process to ensure you're getting the best clean without risking damages to your shingles.
Soft washing uses gentle cleaners to break down mold, mildew, and bacteria that can build up on your roof's surface. Because there are so many small spaces between the shingles on your roof, it's necessary to have a cleaning option that gets into all of these small areas. Soft washing is unique because it can sink into those areas and break down contaminants without any additional scrubbing or dangerous high pressure. Other, more traditional cleaning options often miss these areas and can leave behind harmful contaminants that can cause untold damages to the structure of your roof. To learn more about why a professional roof cleaning from the pressure washing experts at Eco Bright Exteriors is the best option for your home, call us today and speak to our professionals.
Smart Homeowners In Smithsburg Love Our Power Washing Services
Eco Bright Exteriors is the top-rated power washing team in Smithsburg that will rid your home of dirt, stains, and contamination. Our expertly trained technicians are skilled when tasked with taking care of all of your exterior property, including your roof, driveway, windows, and gutters.
f your residence hasn't been professionally power washed before, then you're in for a surprise! You'll be thrilled when you notice the dramatic difference in the appearance of your property right after the first power washing service is complete. Why should your biggest investment be covered in mold or ugly stains? Let our team offer you cleaning solutions! Eco Bright Exteriors presents homeowners with various exterior cleaning options, including soft washing for siding and rooftops. We'll remove all of the dirt on your home that is negatively affecting its curb appeal. Contact us to consult with you about our power washing choices regarding beautifying the look of your home in Smithsburg.
Reviews & Testimonials on Eco Bright Exteriors in Smithsburg, MD
There are currently no reviews or testimonials for Smithsburg, MD. Check back soon!
Latest Articles & Tips
Importance of Driveway Cleaning

To keep your Frederick area home looking its best, take care to keep its driveway clean and beautiful. Unfortunately, it can seem like an uphill battle to maintain a clean driveway, as it will remain […]

Reasons to Get Roof Cleaning

Of all the components that make up your Frederick home, the roof is one of the most important thanks to the protection, beauty, and support it provides. Unfortunately, your roof is bound to suffer so […]