Eco Bright Exteriors: Sharpsburg's Power Washing Experts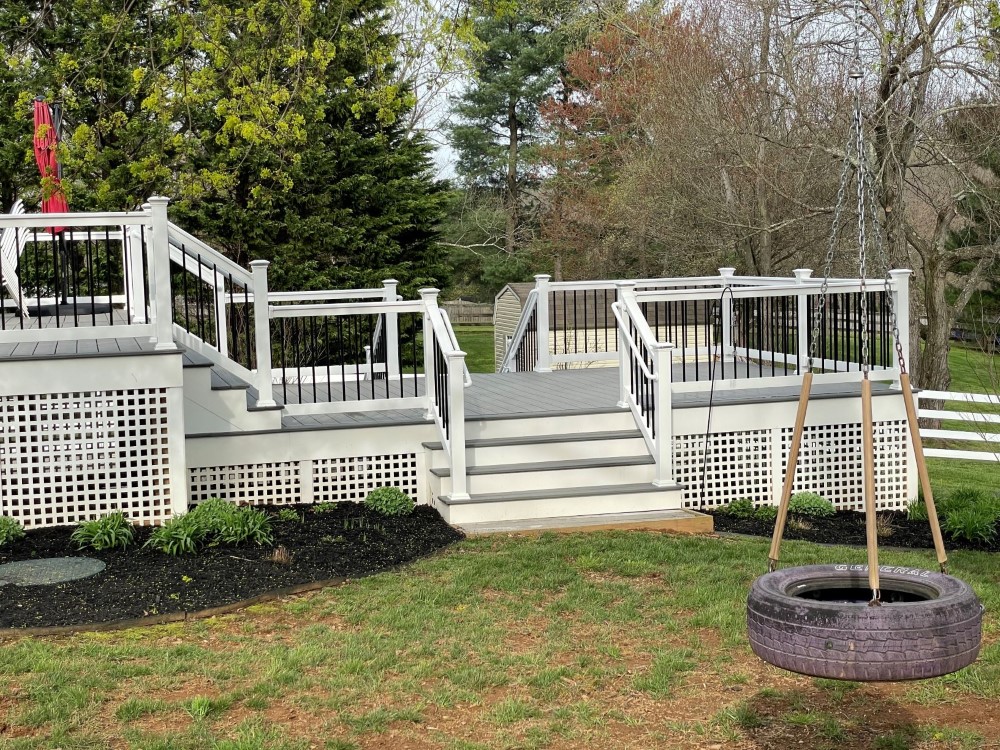 Are you looking for professional pressure washing in Sharpsburg? The experts at Eco Bright Exteriors offer the best residential pressure washing throughout the area. Our experts know that property maintenance can be overwhelming, and knowing where to start to keep your property in the best shape possible can be hard. That's why we work so closely with our clients! We want to ensure you're getting the exterior cleaning help you need, no matter what pressure washing project you need to complete.
One of the best ways to keep your home maintained is to ensure it's kept clean. By investing in services from a professional pressure washing company, you're ensuring your home is in the best shape possible. Our experts provide house washing, roof cleaning, and driveway cleaning for your Sharpsburg home. By investing in a professional pressure washing company, you're getting the best clean in the area without breaking the bank.
Power Washing Sharpsburg Can Rely On
When we're finished with the power washing for your Sharpsburg home, you'll be amazed at the difference it makes. Whether we're providing a gentle roof cleaning or a high-quality concrete cleaning, we're dedicated and equipped to giving you a beautiful look you want for your home.
Your home's sidewalks and driveways tend to accumulate a lot of grime, grease, and dirt over time. Algae can also be a big problem that makes these surfaces green, dark, and slippery. With the help of our expert local power washing professional, these issues won't take over the surfaces of your home again anytime soon. So don't let your driveways and sidewalks bring the overall safety of your property or the value of your home down. Contact us today instead, and let us help you get them into a clean and safe condition once more.
Soft Wash Roof Cleaning For Sharpsburg Homes
At Eco Bright Exteriors, we are proud to be the Sharpsburg pressure washing pros. This is why we know that conventional pressure washing isn't always the best option for your cleaning project. We are trained in low-pressure cleaning options like soft washing to ensure that your roof cleaning meets our standards. Soft washing is a gentle cleaning option that is great for siding, shingling, and softwood surfaces. To ensure you're getting the best cleaning option for your home, our experts do a full individual assessment before starting. This will give us a good idea of what cleaners to use and what cleaning option to utilize. Our roof cleaning service mirrors our house washing option in that they both use eco-friendly detergents along with gentle water to break down mold, mildew, and bacteria that make its home on your surfaces. These cleaners get into all the smallest areas on your surfaces to ensure we're breaking down spores to ensure they don't come back.
Reviews & Testimonials on Eco Bright Exteriors in Sharpsburg, MD
There are currently no reviews or testimonials for Sharpsburg, MD. Check back soon!
Latest Articles & Tips
Importance of Driveway Cleaning

To keep your Frederick area home looking its best, take care to keep its driveway clean and beautiful. Unfortunately, it can seem like an uphill battle to maintain a clean driveway, as it will remain […]

Reasons to Get Roof Cleaning

Of all the components that make up your Frederick home, the roof is one of the most important thanks to the protection, beauty, and support it provides. Unfortunately, your roof is bound to suffer so […]