Clarksburg Relies On Eco Bright Exteriors For Power Washing Services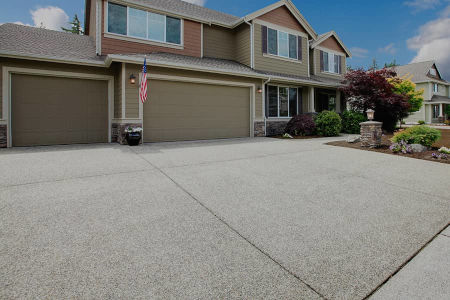 Eco Bright Exteriors is dedicated to the city of Clarksburg when it comes to supplying exceptional power washing services. We're proud to service your residential property to rid it of any mold, bacteria, algae, or other substances that could harm you, your family, or your visitors.
Having your exterior surfaces cleaned professionally is vital for your home's overall health and longevity. Contrary to the current social media trends, power washing is not a task that you should do yourself. Power washing can actually be extremely dangerous, especially to untrained individuals. To ensure you and your property's well-being, leave the exterior cleaning to the trained professionals at Eco Bright Exteriors. We promise your home is in good hands, and we stand by our commitment to ensure that all of our Clarksburg customers are 100% satisfied.
Offering Power Washing To Enhance & Restore Clarksburg Homes
There are many ways to go about cleaning your home's exterior, but the most efficient and effective way to clean it is by power washing. This kind of exterior cleaning can save your property from pests, mold, bacteria, algae, and other harmful substances. Power washing works not only to protect your property's appearance but also to increase its life span. At Eco Bright Exteriors, we utilize power washing in all of the services that we offer, including:
House washing
Roof cleaning
Driveway cleaning
Sidewalk cleaning
There's no reason you should leave the cleaning undone when you know trusted power washing professionals who could get the job done. If you are ready to restore your Clarksburg home, call us to get started on your power washing journey today!
Our Clarksburg Pros Provide Superior Roof Cleaning
Your roof never gets a break from the oftentimes harsh outdoor elements, and this constant exposure can leave your roof looking far less than its best. When your home's roof suffers in this way, don't worry– you can always invest in a professional roof cleaning from Eco Bright Exteriors. With our experience and dedication to your complete customer satisfaction, our power washing pros will provide the best results every time you need to have your roof cleaned.
Soft wash roof cleaning is the only way to go when you need to get your roof looking brand new once more. By utilizing minimal pressure and an effective cleaning solution, soft wash roof cleaning will restore your roof and ensure it stays strong. You'll also enjoy the many practical advantages that this service offers right off the bat:
Extending your roof's service life
Removing algae that can harm your roof and your health
Improving your curb appeal
Maintaining your property value
Reviews & Testimonials on Eco Bright Exteriors in Clarksburg, MD
There are currently no reviews or testimonials for Clarksburg, MD. Check back soon!
Latest Articles & Tips
Importance of Driveway Cleaning

To keep your Frederick area home looking its best, take care to keep its driveway clean and beautiful. Unfortunately, it can seem like an uphill battle to maintain a clean driveway, as it will remain […]

Reasons to Get Roof Cleaning

Of all the components that make up your Frederick home, the roof is one of the most important thanks to the protection, beauty, and support it provides. Unfortunately, your roof is bound to suffer so […]