Eco Bright Exteriors: Germantown's Power Washing Pros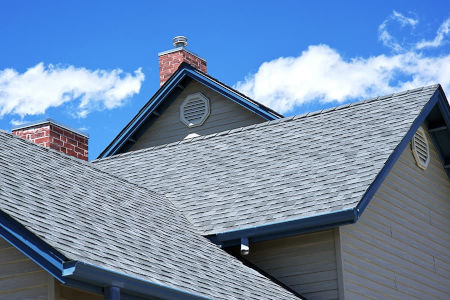 At Eco Bright Exteriors, we're the established expert when it comes to power washing in towns like Germantown and the surrounding areas. We're committed to excellence in everything we do, and that's apparent from the customer retention and referral business we've earned. You should always be able to have pride of ownership as well as maximum curb appeal, and the exterior cleaning work we do is intended to help you make that possible. Taking care of your home isn't always an easy task, but hiring us to take care of your power washing is.
From the moment you contact us, we'll stay on top of the exterior cleaning tasks that improve the look and feel of your Germantown home. Our goal is 100% customer satisfaction, and that means building trust through hard work for every client we partner with. You can feel confident that we'll offer superior service for any job we do. In fact, we made it a point to offer the most important jobs for residential power washing, so you get the best quality possible. Contact Eco Bright Exteriors for tasks such as:
House washing
Roof cleaning
Sidewalk cleaning
And more
We Offer Power Washing For Your Entire Germantown Property
Are you looking for a professional power washing company you can trust to provide your Germantown home with the high-quality exterior cleaning services it needs? If the answer to that question is yes, give our team of skilled professionals a call today. We want to show you the kind of high-quality results that have helped make us the premier power washing pros the area has to offer.
Our team of skilled experts at Eco Bright Exteriors has the skills and expertise needed to handle any and all of your exterior cleaning needs, no matter how big or small the job might be. Whether you're in need of house washing or concrete cleaning our team can get the job done promptly and efficiently. If you want to know more about our full line of high-quality power washing services or if you would like to get an estimate for your next project in Germantown, call us today. Our team of experts is always standing by and is eager to assist you.
How Roof Cleaning Can Improve Your Germantown Home
Your roof is the most undervalued and unappreciated component of your home in Germantown. It has the hardest job to do yet gets the least amount of attention– until something goes wrong, then taking care of your roof is the most important thing! Professional roof cleaning is a great way to show your roof you care about it year-round. It's also a step in the right direction to get proactive about preventative care. Regular roof cleaning is essential because:
Your roof is exposed to harmful elements every day
You need to remove dirt and stains
It's vital to the integrity of your roof to eradicate moss and algae
You'll maximize the longevity and performance
It enhances the curb appeal
The great news is that it's easy to take care of roof cleaning because you can leave the work to our team here at Eco Bright Exteriors. The sooner that you give us a call, the sooner you'll get professional power washing for your Germantown home.
Reviews & Testimonials on Eco Bright Exteriors in Germantown, MD
There are currently no reviews or testimonials for Germantown, MD. Check back soon!
Latest Articles & Tips
Importance of Driveway Cleaning

To keep your Frederick area home looking its best, take care to keep its driveway clean and beautiful. Unfortunately, it can seem like an uphill battle to maintain a clean driveway, as it will remain […]

Reasons to Get Roof Cleaning

Of all the components that make up your Frederick home, the roof is one of the most important thanks to the protection, beauty, and support it provides. Unfortunately, your roof is bound to suffer so […]